PTE听力全真模拟试题(听力材料Section4)
2011-11-24 11:58
来源:未知
作者: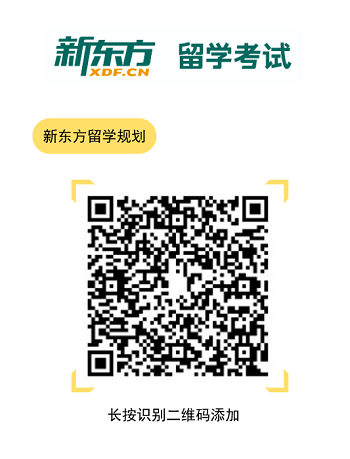 Section 4
  You are about to hear a talk by a university lecturer on the subject of health care. Before it begins
  you will have a short time to preview questions 31 40.
  Now as you listen answer questions 31-40.
  Good afternoon ladies and gentlemen and welcome to todays lecture on how health care is
  paid for in the modern world. Rich countries use a variety of ways to fund health care but by
  far the most important isthe public sector which on average across the OECD countries
  accounted for 72% of funding in 2001. The one country to buck this trend was America in which only 45% of health care was paid for this way.
  Let's go on to discuss this and other ways that the countries of the OECD use to pay for their
  health care. In short we can say that there are three main sources of funding. Firstly funds
  from the Public Sector are raised through Taxation as in Canada, Britain and Sweden. While
  in Germany, France and the Netherlands a significant amount of money is raised through
  Compulsory Contributions from employers and workers. Finally, in the USA the bulk of the
  finance is raised through Private Insurance which is paid for voluntarily by either employers
  or the employee but is usually dominated by the employers who are encouraged to offer
  their workers health benefits. The Americangovernment offers generous tax breaks to
  companies who offer health insurance packages to their staff. Thus it is estimated that due
  to these tax breaks, about 60% of all health spending in the USA is indirectly funded by the
  government.
  Now, let's go on to discuss the idea of Private Health Insurance which is so prevalent in the
  United States. In America , Private Insurance is relied upon asthe main contributor to the
  total expenditure on health care. But that is not to say that in other countries the notion of
  Private Health Insurance does not exist. Quitethe opposite in fact. However in contrast to
  the United States, most other countries look to Private Insurance to provide additional rather
  than primary cover. For examplein Canada it is used to cover things like dental care and
  other secondary things that are not covered by public insurance. In France it is used to meet
  co-payments by individuals that top up the main payments from the public programme. But
  in Britain the concept of Private Insurance is very controversial. Those who choose to take
  out supplementary insurance use it to jump long queues for operations and treatment under
  the British National Health Service. The National Health Service in Britain has been put
  under pressure in recent years due to reduced government funding and is finding it difficult
  to meet the demands being made on it. Thus, itis becoming more popular for people in
  Britain to take out Private Insurance in order to get quicker and bettertreatment. This is a
  very divisive issue since many people in the UK regard equal access to health care as a
  basic right and for rich people to cut in lineis often thought of as grossly unfair and
  tantamount to cheating.
  Although in most OECD countries health care is mainly funded from the public purse it is
  usually delivered by a mixed economy. In Britain the public sector is most heavily involved in
  running hospitals and it also exerts strong control over primary care through its private
  contracts with doctors. By contrast in Germany about half ofhospitals are privately run,
  though mainly not for profit while in the Netherlands this figure is more than 90%.
  Now let's compare how doctors are paid in some different OECD countries. Pay structures
  differ widely. In America, most doctors are paid on a fee-for-service basis. In France, primary
  care physicians are also paid this way but doctors in public hospitals are salaried. In Britain,
  hospital doctors are salaried and general practitioners are remunerated mainly based upon
  the number of patients on their register.
  So, to sum up, in most rich countries both financing and provision are becoming more mixed. In America the government's share of funding is rising whereas Germany is trying to get its
  citizens to pay more. And the British government, while maintaining their commitment to a
  publicly funded health service is giving greater autonomy to public hospitals and using
  private providers to do more work for the National Health Service.
  That is the end of Section 4. You will now have half a minute to check your answers. That is the end of IELTS listening test. You will now have 10 minutes to transfer your answers to the answer sheet.

新东方网雅思官方微信:新东方雅思 (微信号:ieltsxdf)
最新考试资讯、雅思预测、雅思解析,请扫一扫二维码,关注我们的官方微信!